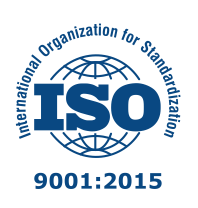 ---
ABOUT LEE MACHINE INC.
We are an ISO 9001:2015 certified company committed to the national standard for quality management

Lee Machine Inc is a second-generation, women-owned, family business incorporated in 1999 and based in New England.

We have a combined 60 years' experience enabling us to expertly access your manufacturing needs and requirements.

We specialize in Swiss-Style machining using Citizen Swiss-Style lathes which is the most versatile, accurate and cost-effective method of manufacturing.

We work with medical, scientific, defense, and electronics companies.

Our provide high quality work and excellent customer service to meet your needs.
---
Multi Axis CNC Turning / Swiss Screw Machining
0.0002 Total Tolerances
0.0005 Ø hole drilling and milling in production
Micro Miniature Machining
Maximum Diameter is .750 or as small as .005. Unlimited Length
Precision CNC Turning / Swiss Screw Machining
Prototype thru Production Runs
Simple or Complex CNC Turning
Swiss Style Lathes
Specialists in CNC Turned Products & Long Term Contracts
Connectors & Ferrules
Fittings
Housings
Pinions & Plugs
Screws & Washers
Shafts
Valves
And Many more custom machines components to meet your specifications.
Industries Served
---
Aerospace
Avionics
Medical / Dental
Electronics
Electronics
Microwave
Oil & Gas
Optical
Scientific
Materials Capabilities
---
Aluminum
Brass
Exotic Materials
Plastics
Stainless Steel
Steel
Titanium
Email us with your material requirements
---